Malaysian Journal of Medical Sciences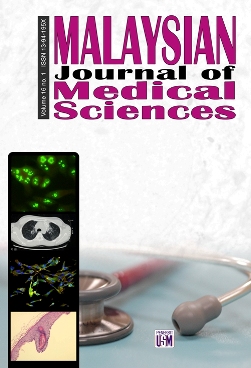 Country

Malaysia

Publisher

School of Medical Sciences, Universiti Sains Malaysia

ElectronicLinks

http://www.mjms.usm.my

Editor-in-chief

Professor Dr Jafri Malin Abdullah

E-mail

mjms.usm@gmail.com

Abbreviation

Malays J Med Sci

Vernacular Journal Title

ISSN

1394-195X

EISSN

1985-840X

Start Year

Since 1987

Description

Malaysian Journal of Medical Sciences is a peer-reviewed, published 4 times a year. The journal's scope encompasses biomedical, allied health and clinical sciences. The journal was formerly known as Diagnosa, first published in 1987. Since then, Diagnosa has progressed from being an internal publication to being recognised as a national medical journal.
Malaysian Journal of Medical Sciences:
Since 1987 to Present
ISSN: 1394-195X; EISSN: 1985-840X