Malaysian Journal of Nutrition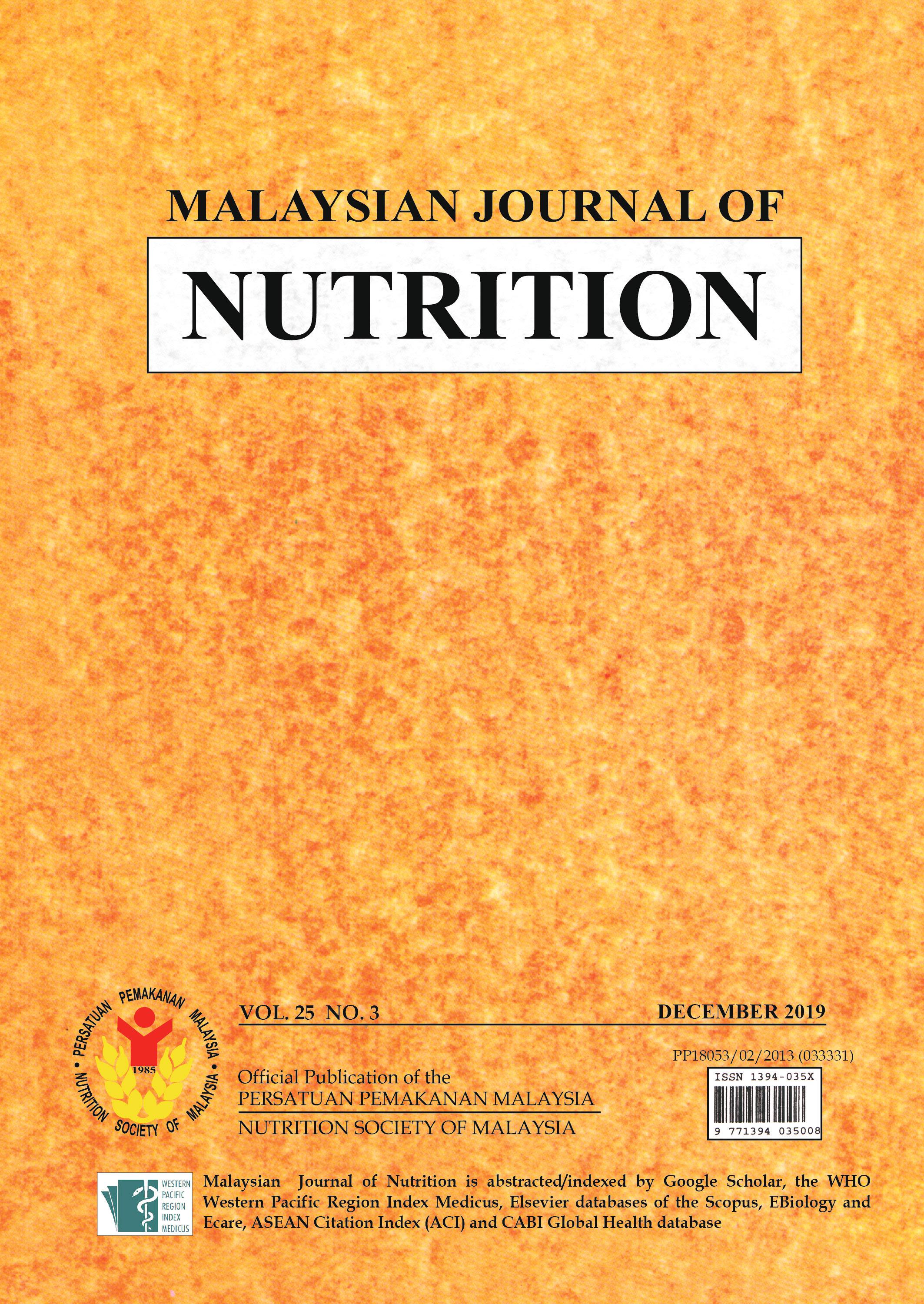 Country

Malaysia

Publisher

Nutrition Society of Malaysia

ElectronicLinks

http://nutriweb.org.my/mjn/

Editor-in-chief

Prof. Dr. Poh Bee Kon

E-mail

mjneditor@nutriweb.org.my

Abbreviation

Mal J Nutr

Vernacular Journal Title

ISSN

1394-035X

EISSN

Start Year

1995

Description

Malaysian Journal of Nutrition is an official publication of the Nutrition Society of Malaysia. It is a refereed scientific journal, publishes three issues a year, presenting original research articles and reviews on all aspects of nutrition. The principal focus includes studies of dietary intake and nutritional status of community, nutrition physiology and biochemistry, practice of dietetics,clinical nutrition, public health nutrition, nutritional quality of foods, bioavailability of nutrients and topics related to human nutrition.
Malaysian Journal of Nutrition:
1995 to Present
ISSN: 1394-035X