Shanghai Journal of Preventive Medicine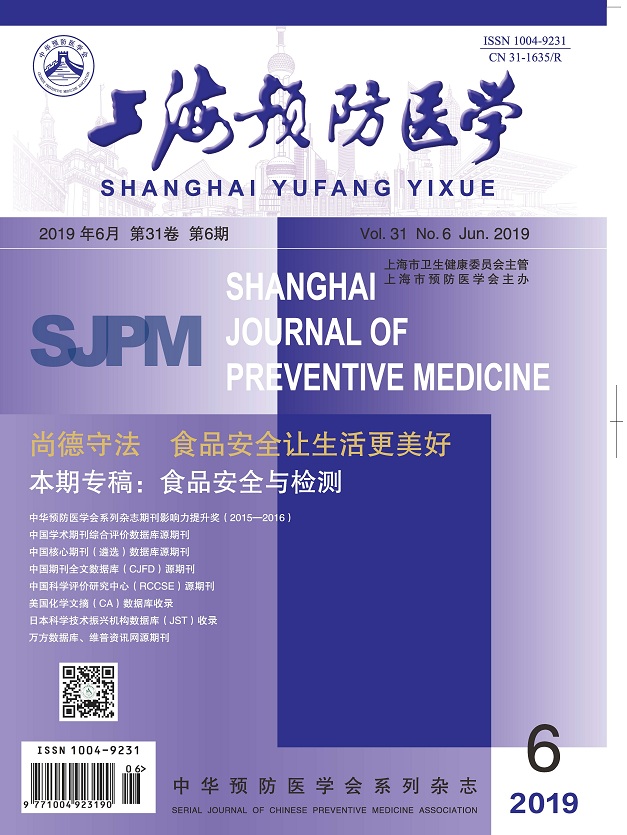 Country

China

Publisher

Editorial Office of SJPM

ElectronicLinks

http://www.sjpm.org.cn/

Editor-in-chief

PENG Jing

E-mail

zazhi@scdc.sh.cn

Abbreviation

SJPM

Vernacular Journal Title

上海预防医学

ISSN

1004-9231

EISSN

Year Approved

2019

Current Indexing Status

Currently Indexed

Start Year

1989

Description

Initiating in 1989, Shanghai Journal of Preventive Medicine (SJPM) is an only official journal of Shanghai Preventive Medicine Association and belongs to the series of journals of Chinese Preventive Medicine Association. SJPM publishes monthly original investigation papers, reviews and experts'opinions. Its readers are preventive health care professionals. Its authors are from all over China. All manuscripts accepted will be reviewed by at least 2 peer reviewers. The publication period is less than 6 monthes. SJPM is a nationally influential journal indexed by the Chinese academic journal comprehensive evaluation database, the Chinese core journal (selection) database, the Chinese periodical full-text database (CJFD), Chinese science and technology periodical database, Chemical Abstracts (CA) database, Japan Science and Technology Agency (JST) database, Wanfang data-digital journal group, China Zhiwang(CNKI), etc.
Shanghai Journal of Preventive Medicine:
1989 (v1, n1) to Present
ISSN: 1004-9231