World Journal of Emergency Medicine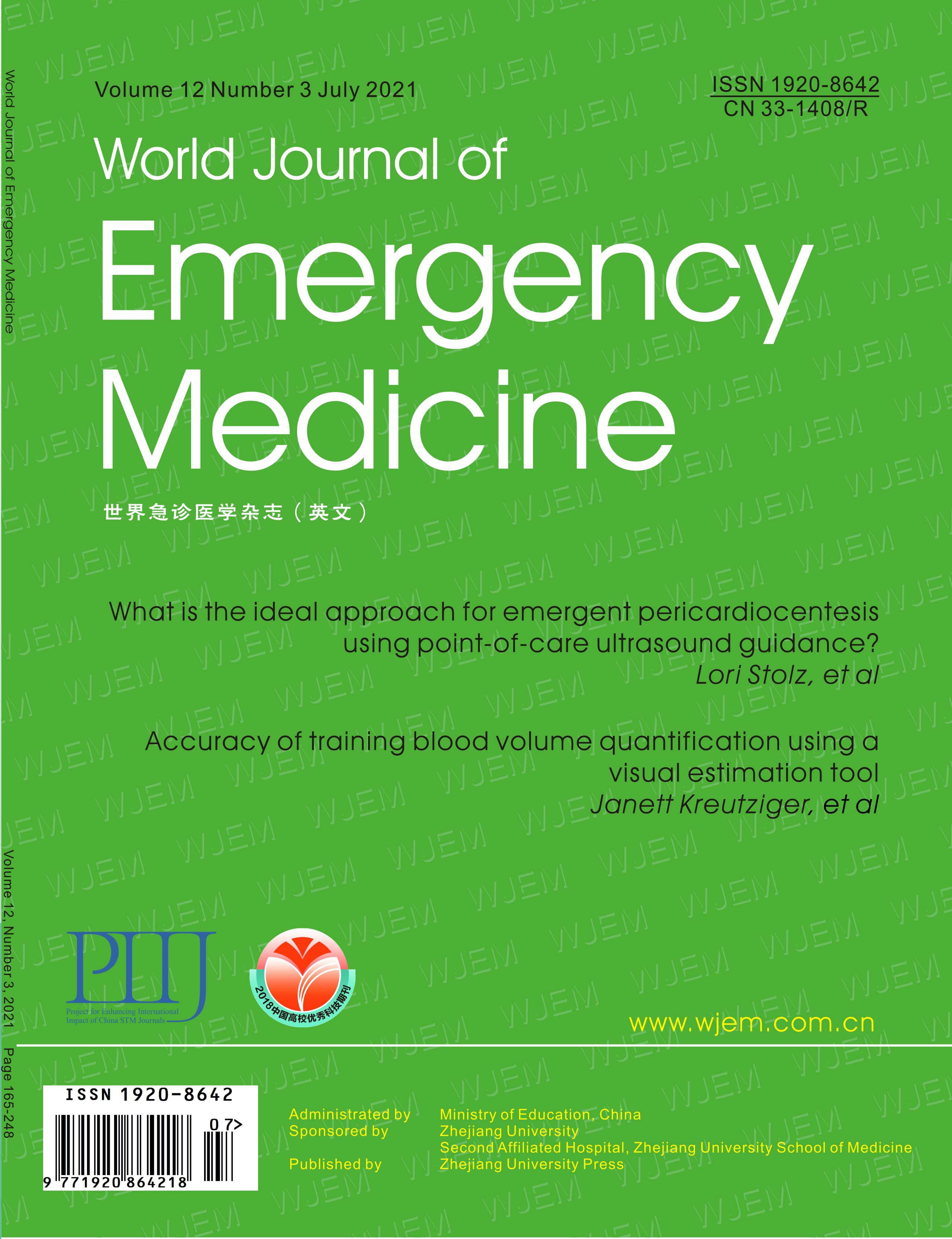 Country

China

Publisher

浙江大学出版社

ElectronicLinks

http://wjem.com.cn

Editor-in-chief

王建安

E-mail

em_nancy@zju.edu.cn

Abbreviation

World J Emerg Med

Vernacular Journal Title

世界急诊医学杂志(英文)

ISSN

1920-8642

EISSN

Start Year

2010

Description

World Journal of Emergency Medicine (WJEM, ISSN 1920-8642) is the official publication of the Emergency Medicine Society of Chinese Medical Association. WJEM, a peer-reviewed quarterly journal based at the Second Affiliated Hospital of Zhejiang University School of Medicine, China, publishes articles of interest to both clinicians and researchers involving emergency medicine around world. It focuses on content relevant to clinical practice and research, laboratory studies, continuing medical education about emergency medicine. WJEM publishes the following categories of articles involving different areas of emergency medicine: editorials, review articles, original articles, short reports, case reports, letters to the editor, humanity, news and events. World Journal of Emergency Medicine (WJEM) is abstracted and indexed in Science Citation Index Expanded (SCIE), PubMed, Pubmed Central, Europe PMC, Google Scholar, Gale, ProQuest, Index Copernicus, Zetoc, Chemical Abstracts, VINITI database, EMBASE and EMCare, EBSCO, Ulrich's Peridicals Directory, J-Gate, Reprints Desk, CNKI (China National Knowledge Infrastructure).
World Journal of Emergency Medicine:
2010 (v1, n1) to Present
ISSN: 1920-8642