Philippine Journal of Surgical Specialties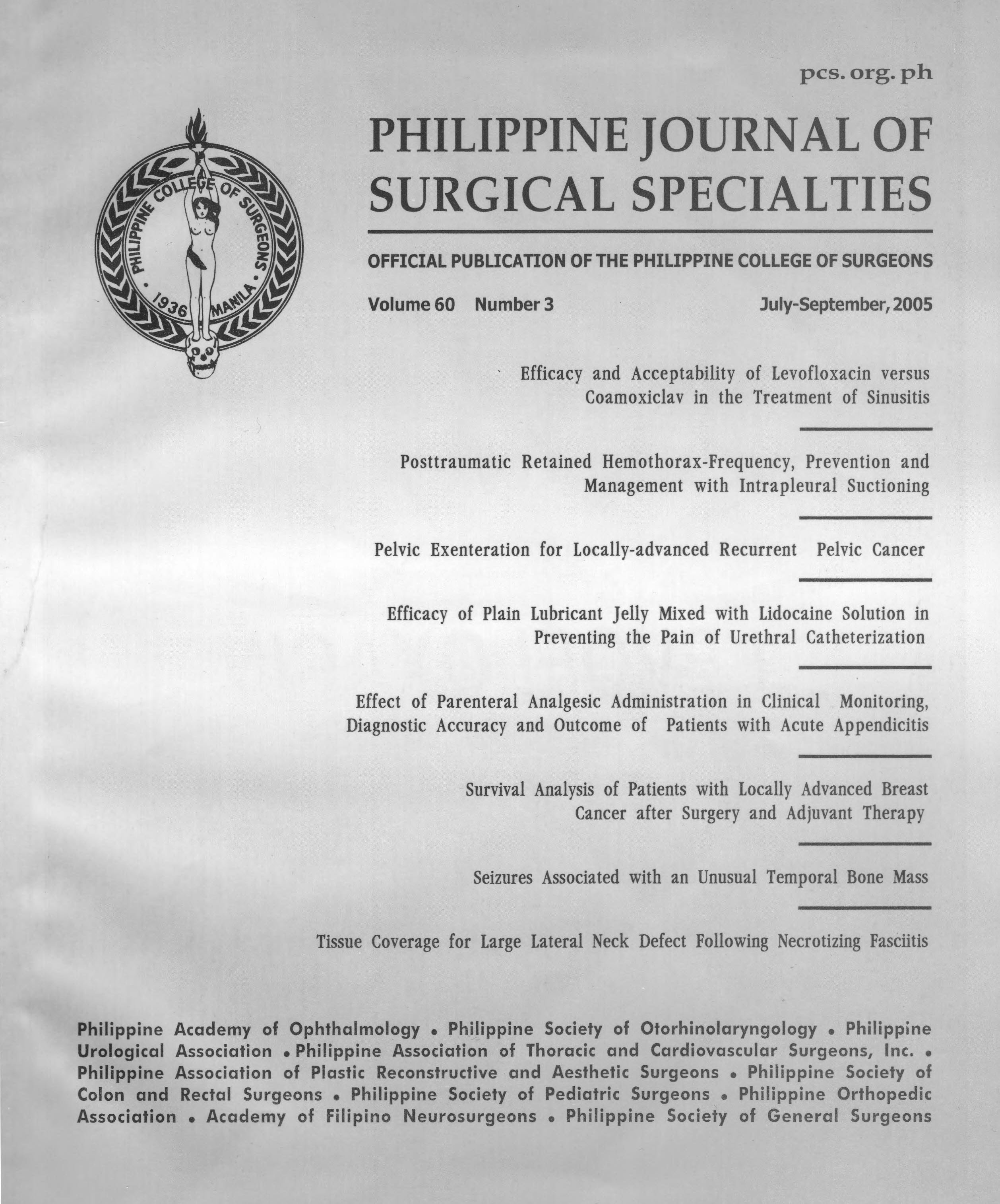 Country

Philippines

Publisher

Philippine College of Surgeons

ElectronicLinks

http://pcs.org.ph/index/page?id=journal

Editor-in-chief

Theodor S. Vesagas, MD

E-mail

secretariat@pcs.org.ph

Abbreviation

PJSS

Vernacular Journal Title

ISSN

0031-7691

EISSN

Start Year

1967

Description

PJSS is a semi annual journal that considers for publication original articles related to surgery. It also considers for publication studies done in the Philippines that had been published in other journals, in either original, modified or abstract form with the permission of the publisher and principal author. It may also publish case reports, "how I do it articles", abstracts and collective reviews.
Philippine Journal of Surgical Specialties:
1967 to Present
ISSN: 0031-7691