Philippine Journal of Urology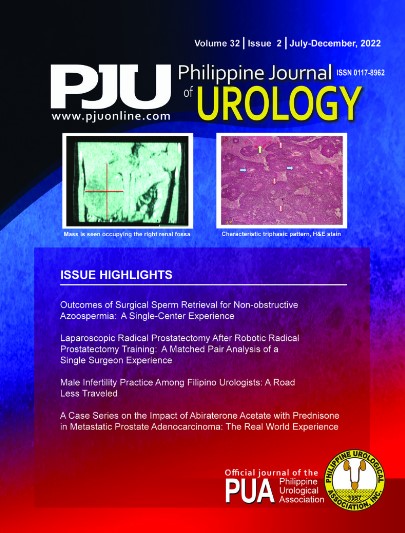 Country

Philippines

Publisher

Philippine Urological Association

ElectronicLinks

https://pjuonline.com/index.php/pju

Editor-in-chief

Patrick H. Tuliao, MD, FPUA

E-mail

info@pjuonline.com

Abbreviation

Phil J Urol

Vernacular Journal Title

ISSN

0117-8962

EISSN

Year Approved

Current Indexing Status

Currently Indexed

Start Year

1957

Description

The Philippine Journal of Urology is the official journal of the Philippine Urological Association. The PJU encourages the submission for publication of papers related to the field of Urology from the medical community in general and from the urologists in particular. The Journal shall have two sections: 1) Researches and Investigations and 2) Urological Surveys. The Philippine Journal of Urology is published semi-aanually.
Philippine Journal of Urology:
1957 to Present
ISSN: 0117-8962