Safety and Health at Work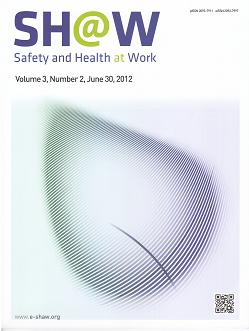 Publishing Place/Institue

Republic of Korea

Publisher

Occupational Safety and Health Research Institute

ElectronicLinks

http://www.e-shaw.org/

Editor-in-chief

Jungsun Park

E-mail

shaw@e-shaw.org

Abbreviation

Saf Health Work

Vernacular Journal Title

ISSN

2093-7911

EISSN

2093-7997

Start Year

2010

Description

Safety and Health at Work (SH@W) is an international, peer-reviewed, interdisciplinary journal published quarterly in English beginning in 2010. The journal is aimed at providing grounds for the exchange of ideas and data developed through research experience in the broad field of occupational health and safety. Articles may deal with scientific research to improve workers' health and safety by eliminating occupational accidents and diseases, pursuing a better working life, and creating a safe and comfortable working environment.
Safety and Health at Work:
2010 to Present
ISSN: 2093-7911; EISSN: 2093-7997