Cambodian Journal of Nursing and Midwifery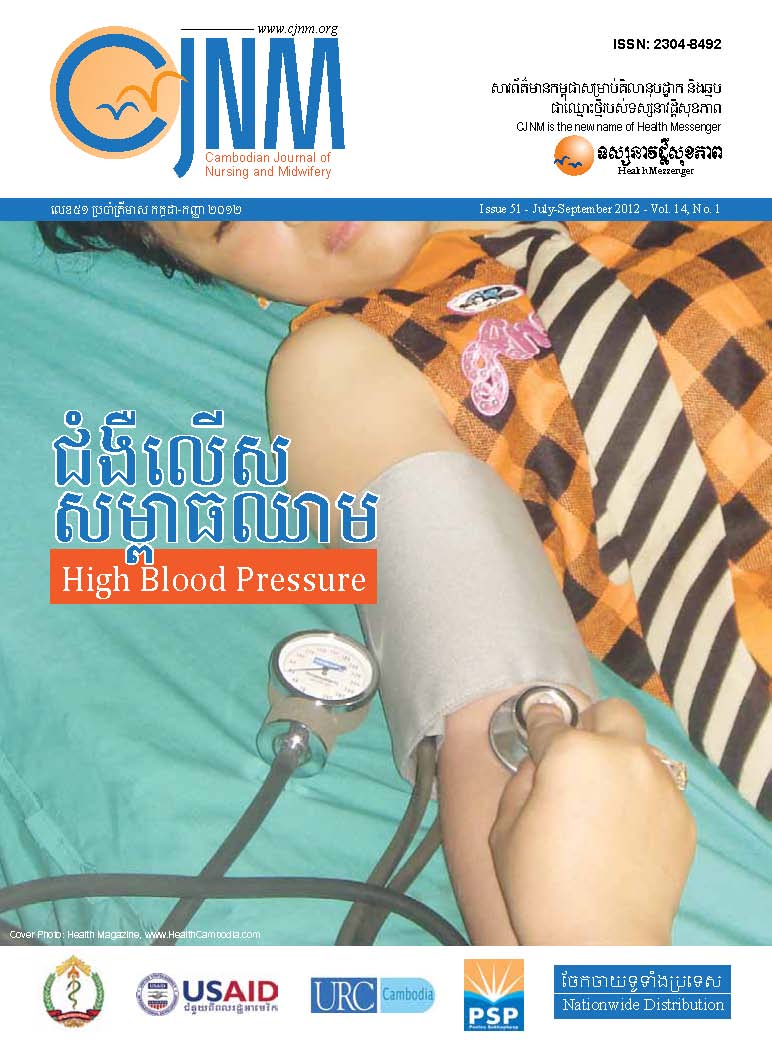 Country

Cambodia

Publisher

PSP

ElectronicLinks

http://www.cjnm.org

Editor-in-chief

Ly Cheng Huy

E-mail

editor@psp.org.kh

Abbreviation

CJNM

Vernacular Journal Title

ISSN

2304-8492

EISSN

Start Year

1999

Description

The Cambodian journal of Nursing and Midwifery (CJNM) is the former "Health Messenger magazine", published since 1999. From June 2012, CJNM become a peer reviewed scientific journal quarterly published from contributions of the field of nursing and midwifery. The purpose of CJNM is to help the Ministry of Health to improving the capacity development of health professionals (especially nurses and midwives) and the quality of health services in Cambodia.
Cambodian Journal of Nursing and Midwifery:
1999 to Present
ISSN: 2304-8492